Introducing: The Table View!
We're now serving up critical information across your entire portfolio in an easy to read table.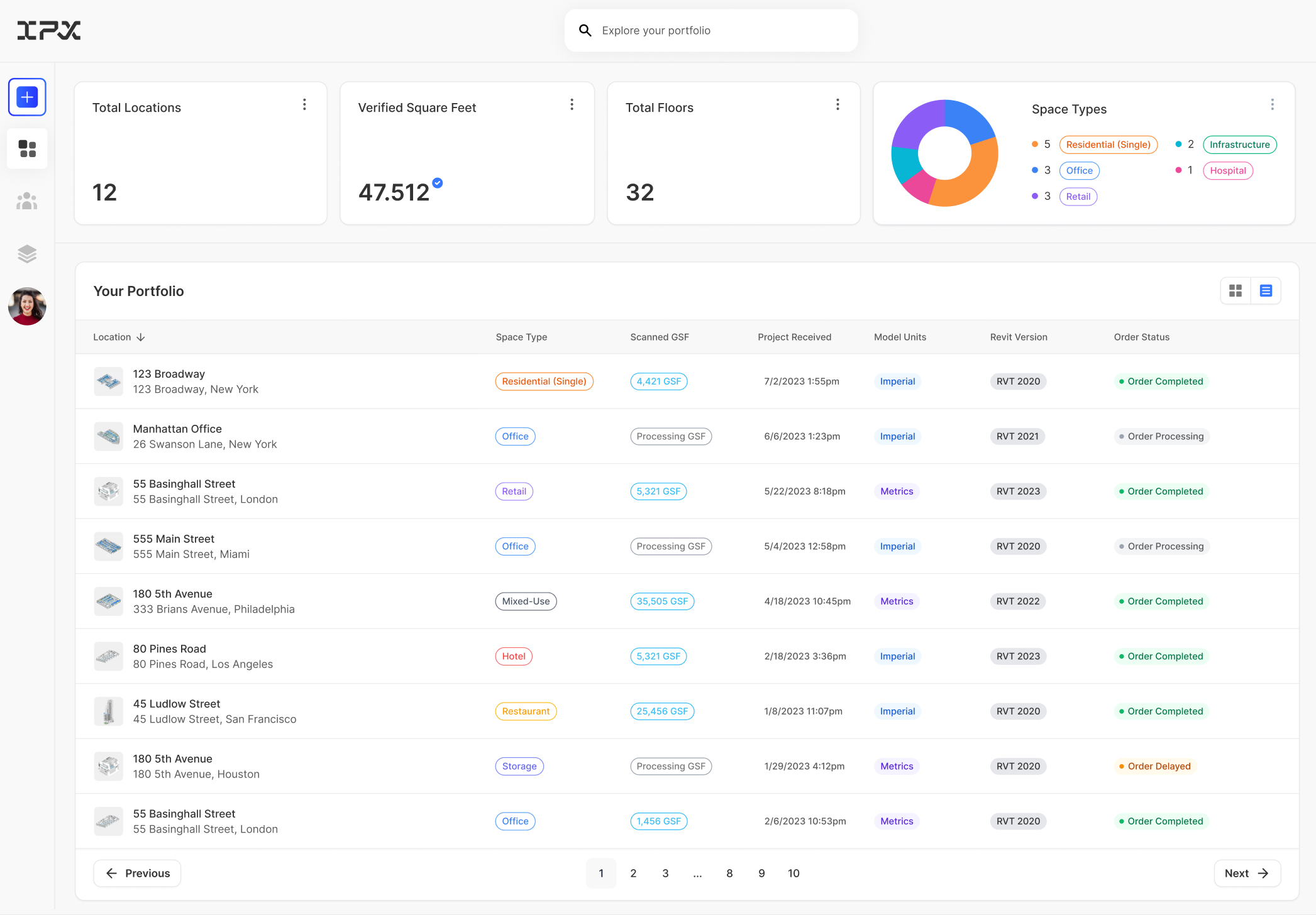 Manage large portfolios with ease
Easily skim through several locations to find the information you need. Drill down the list with search.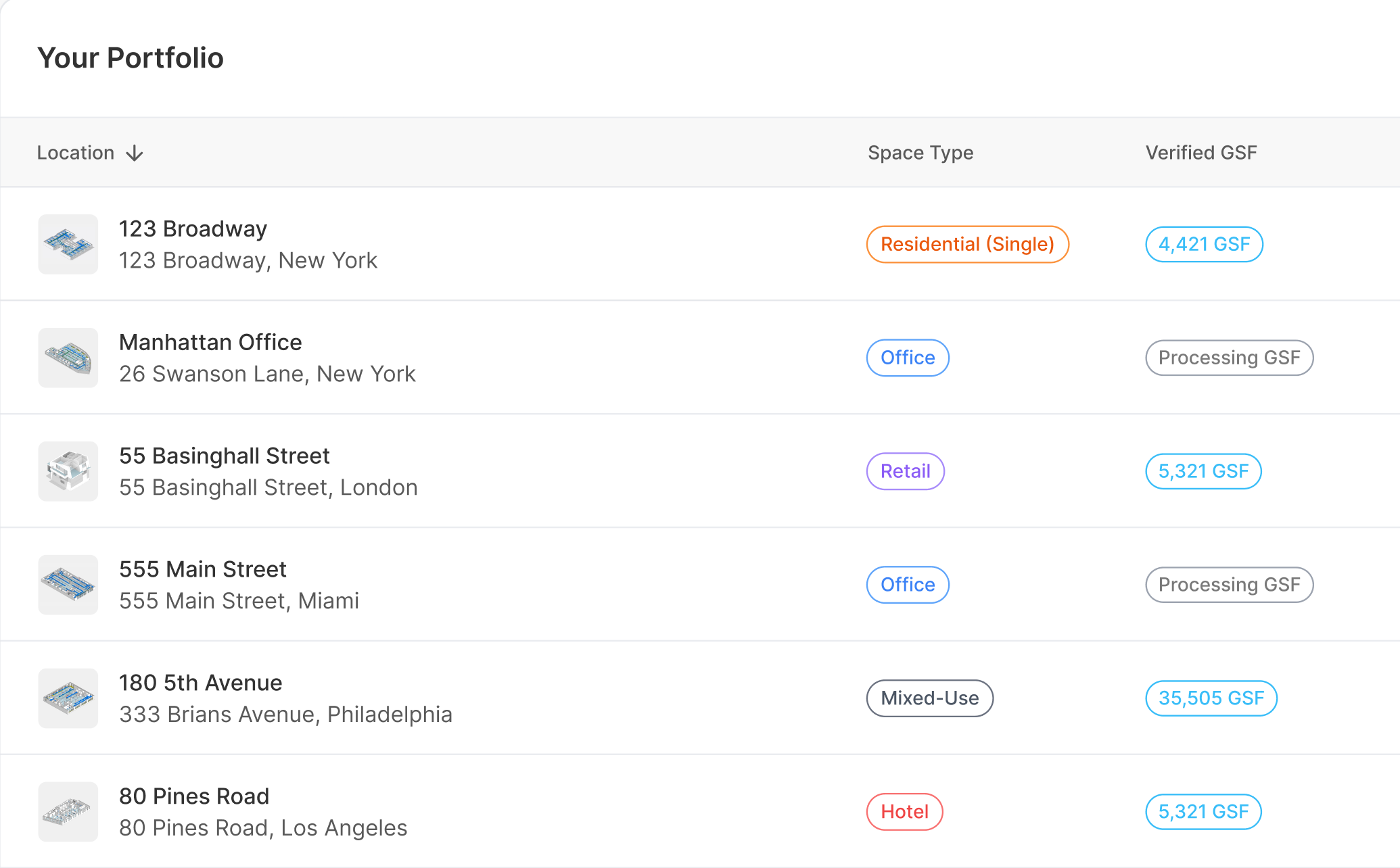 All the Information You Need:
Need to know the status of an order? We've got you covered.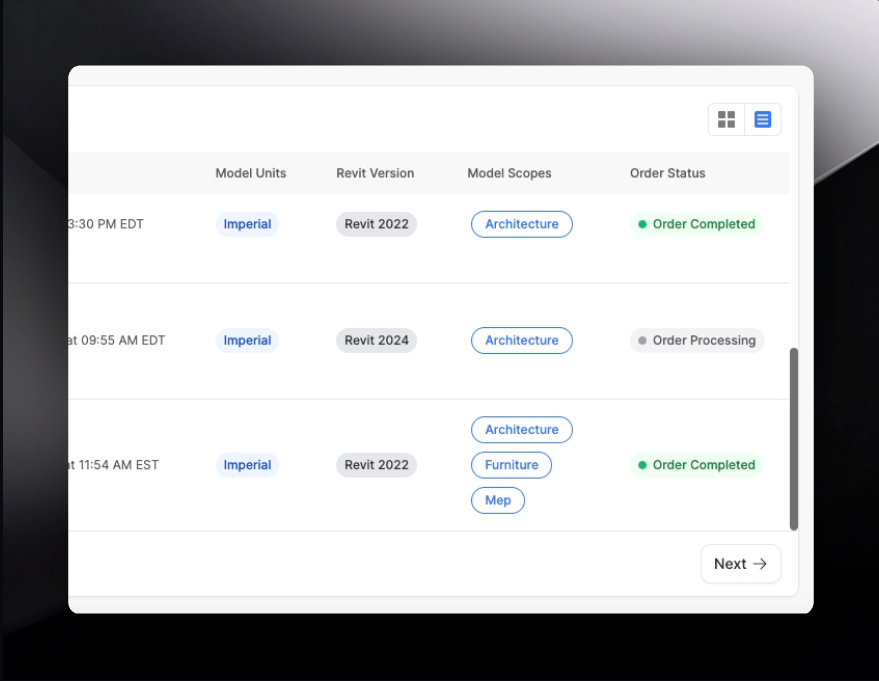 Added skeleton loaders for Portfolio Insights
Removed issues with tooltips on mobile view
Fixed a shifting issue with the quantities sidebar panel
IPX is now available for all BIMIT and SCANIT customers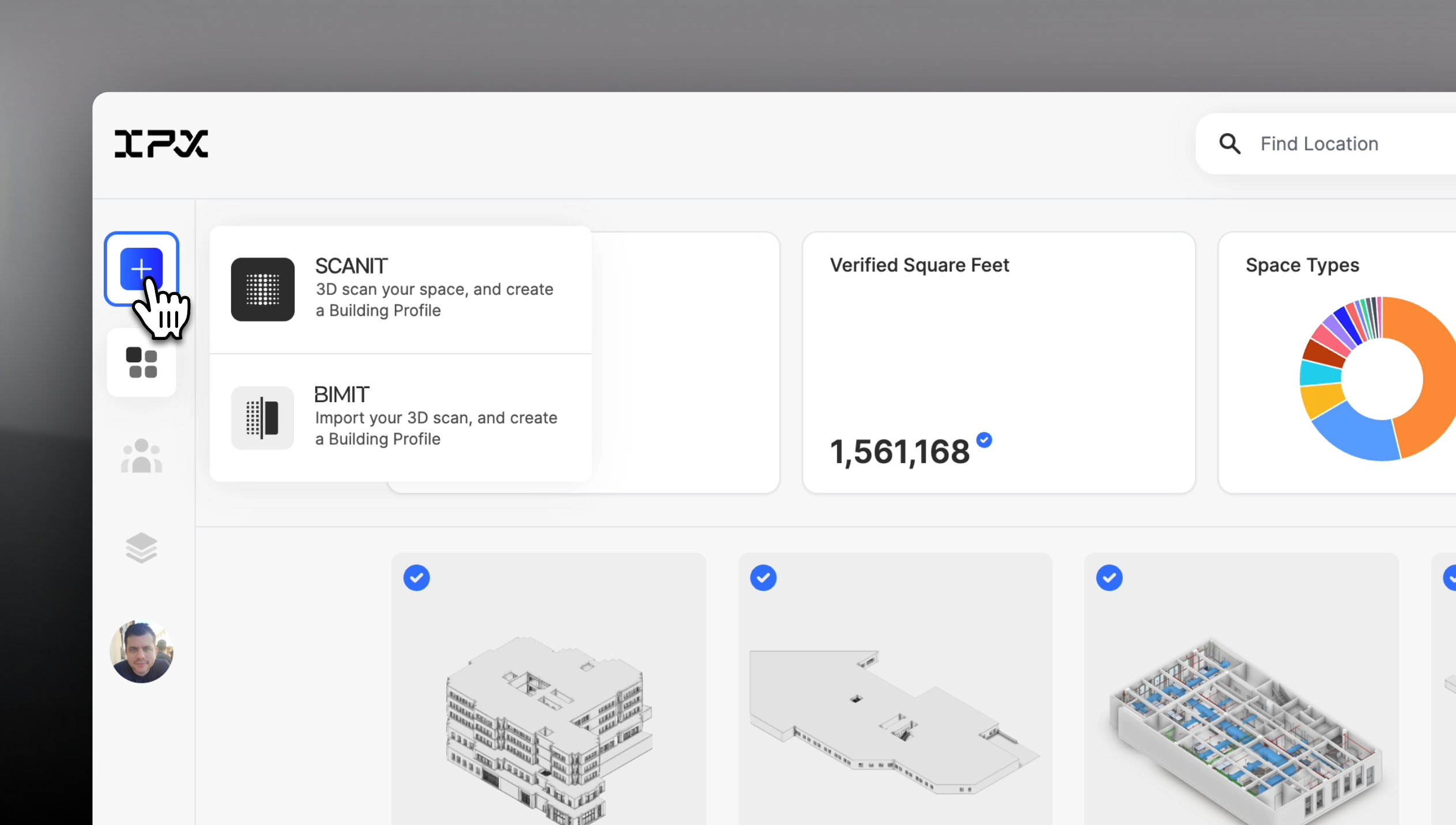 We're incredibly excited to announce that all current customers will now be able to track the status of their orders within IPX.
Once a project is delivered, customers are able to verify, visualize, and quantify all of their building data.
Share projects and assets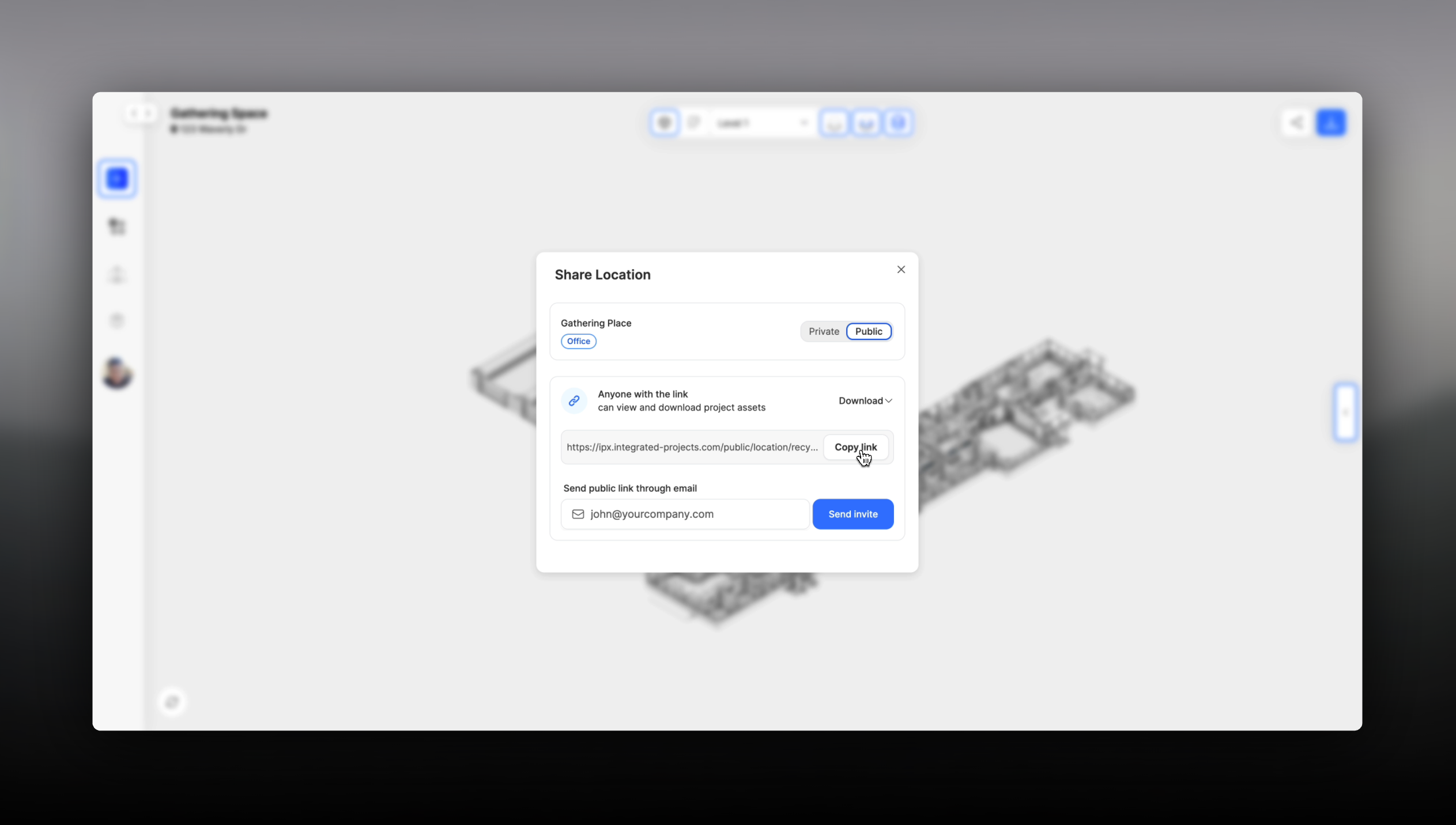 Today, IPX users can now effortlessly share models with stakeholders by generating public links within IPX.
Choose between view-only or download permissions for added control. Say goodbye to tedious downloading and re-uploading.
This streamlined approach saves time, enhances security, and paves the way for seamless collaboration.
Gain portfolio wide insights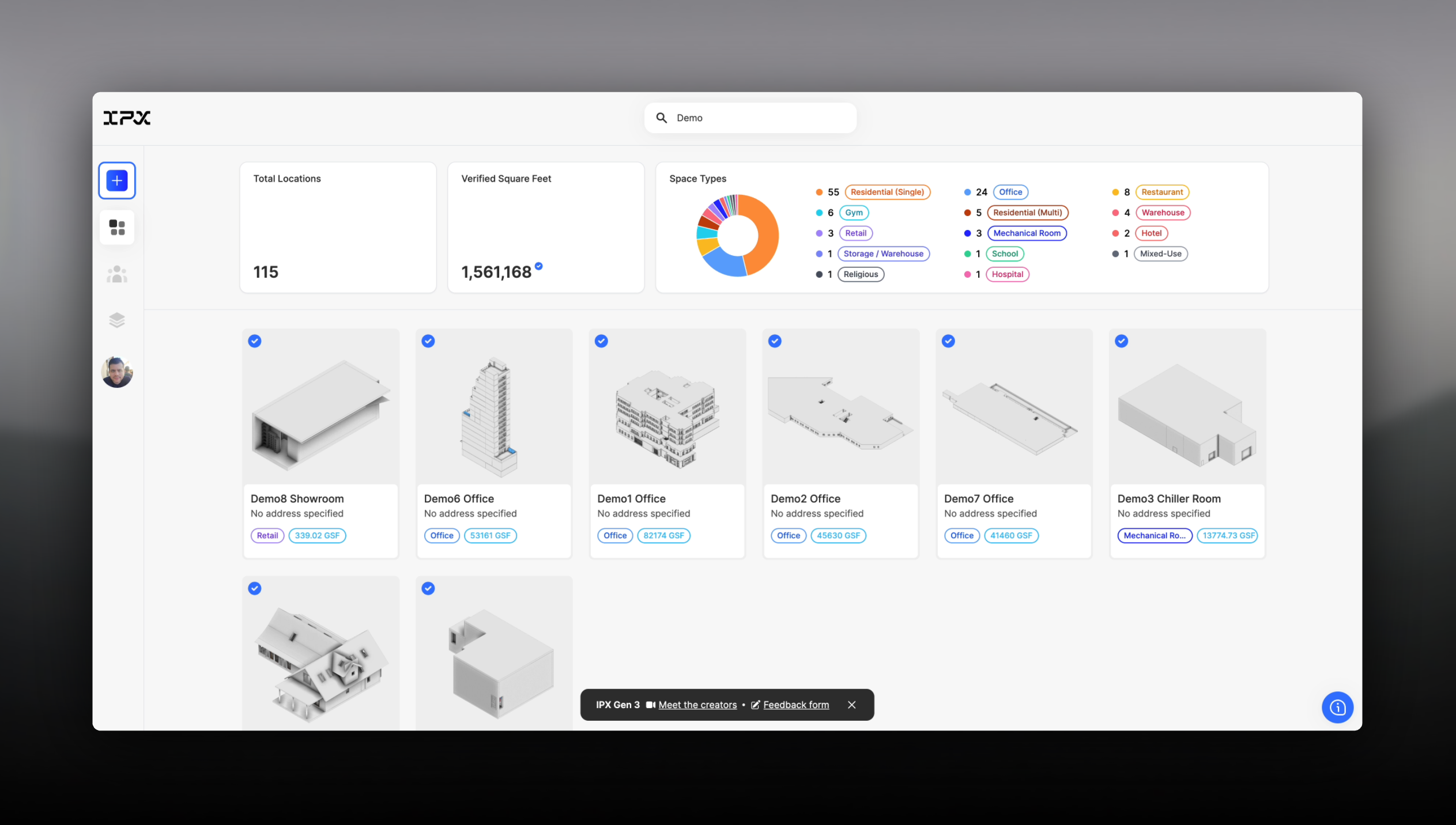 Starting today, BIMIT and SCANIT customers can swiftly gain insights into their portfolio metrics with IPX's Portfolio Insights.
Instantly access unified views of total locations, gross area, and space types.
No more juggling spreadsheets or manual reports.
This feature offers real-time clarity, ensures data accuracy, and helps IPX users know what they own.
Added OpenGraph Image for public links
Added Spacetype tag to all location cards
Added Mobile friendly improvements
Added Dashboard with order data when project is processing.
Added 404 error and 500 server-side error pages.
Added Location Address to location cards.
Fixed overflow issues with tooltip library.
Fixed UI issues related to both sidebars on the location project viewer page.